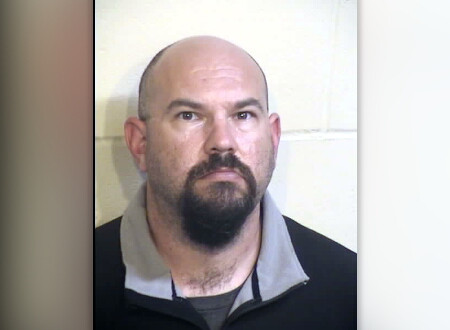 FRESNO, Calif. (KMJ/FOX26) — A man and his girlfriend have been sentenced to prison after they were both found guilty of sex crimes against the woman's underage daughter.
42-year-old Brent Cox and 40-year-old Tammy Schreiner were arrested in Fresno, along with Brent's wife, Jillian Cox, in February 2021.
Brent Cox was sentenced to 16 years and 4 months for sexually assaulting Schreiner's 12-year-old daughter.
Tammy Schreiner was sentenced to 4 years and 4 months for being an accomplice.
Booking photo of Tammy Schreiner (Photo: Fresno County Sheriff's Office)
The sentences were handed down by Judge David Gottlieb after they both pled guilty to several felony sexual assault counts.
Judge Gottlieb overruled the jury's requested term of 38 years in state prison for Brent Cox.
Cox began sexually assaulting the minor beginning around May of 2020 with the knowledge of her mother, who was also Brent's live-in girlfriend.
Brent Cox was also married to Jillian Cox who also lived in the house on E Princeton Ave. near Blackstone and Shields in Fresno.
Brent Cox's home where the sex crimes against a 12 year-old girl occurred. Photo: FOX26
Jillian Cox pled guilty and was sentenced on January 6th to serve one year in county jail and 4 years felony probation.
The Fresno County District Attorney's Office says the three adults were in a long-term three-way sexual relationship and conspired to groom Schreiner's daughter to be Brent Cox's "third wife".
by Stephen Hawkins/KMPH FOX26
Listen to the report by KMJ's Liz Kern.