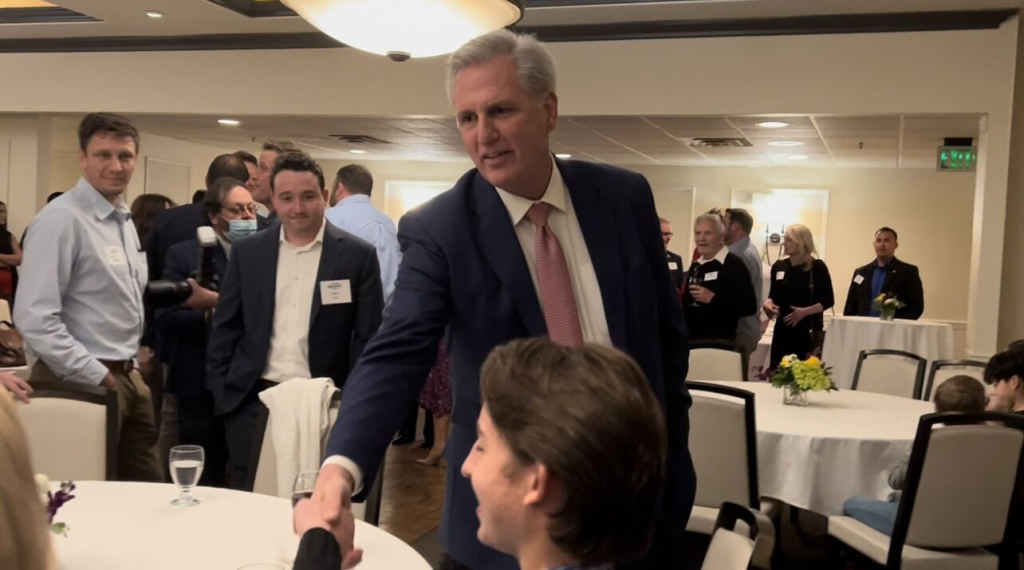 (KMJ) – Current Bakersfield Congressman and House Minority Leader Kevin McCarthy brought his re-election campaign to Fresno Thursday.
He says he came to this part of the Central Valley to earn the community's trust ahead of his next congressional run for new districts that includes parts of Fresno and Clovis.
"I'm coming here to listen…with redistricting, the new district changes from Southern Kern County up into Fresno County, Clovis, and others. I wanted to come meet people, listen, do some tours, and really take an opportunity to understand the needs and concerns to make me a better representative," said Congressman Kevin McCarthy.
McCarthy currently represents California's 23rd Congressional District which includes most of Kern County, and parts of Los Angeles and Tulare counties.
But, with redistricting, he plans to run for the new 20th Congressional District which includes parts of Kern and Fresno counties.
He says, if he wins, he will have an office here serving the Central Valley.
McCarthy is also aiming to become the Speaker of the U.S. House of Representatives if his party wins control of Congress in the midterm elections.