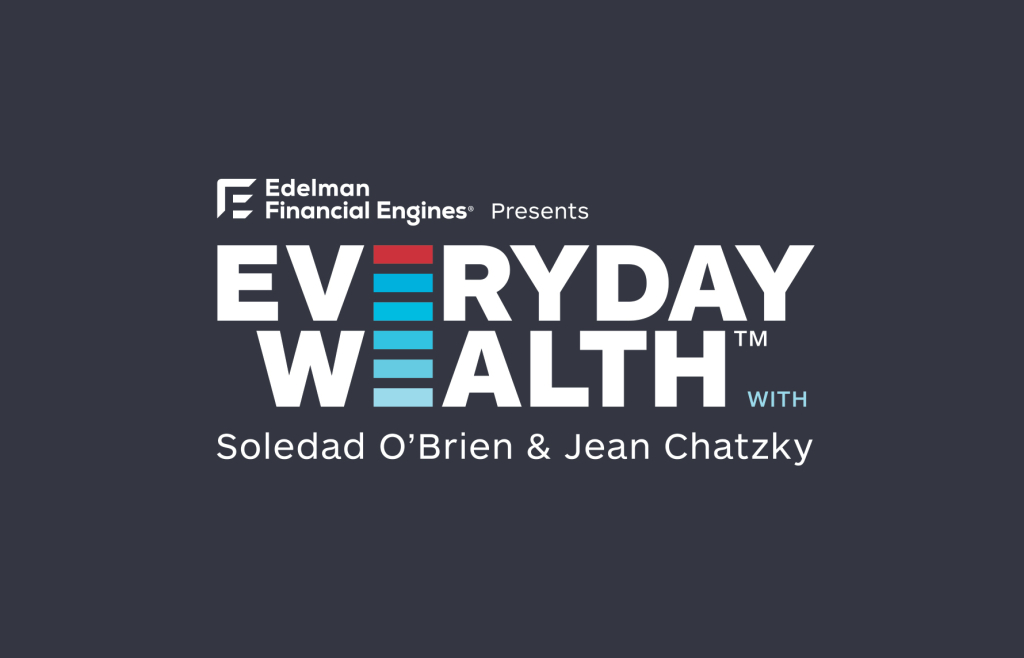 About Everyday Wealth with Soledad O'Brien and Jean Chatzky
Everyday Wealth, a nationally syndicated radio show and podcast hosted by Soledad O'Brien and Jean Chatzky, explores important financial decisions and how they affect our lives. Every week Jean and Soledad discuss the current events, policy updates and life changes that are impacting our financial well-being. The show covers a range of topics and strategies, such as wealth management and generational planning, retirement income and tax-efficient investing. Joined by Edelman Financial Engines wealth planners and industry experts, listeners hear fresh and compelling insights and strategies to help elevate their financial potential.
About Edelman Financial Engines
Since 1986, Edelman Financial Engines has been committed to always acting in the best interests of our clients. We were founded on the belief that all investors – not just the wealthy – deserve access to personal, comprehensive financial planning and investment advice. Today, we are America's top independent financial planning and investment advisory firm, recognized by Barron's,1 with 150+ offices across the country and entrusted by more than 1.3 million clients to manage more than $291 billion in assets. Our unique approach to serving clients combines our advanced methodology and proprietary technology with the attention of a dedicated personal financial planner. Every client's situation and goals are unique, and the powerful fusion of high-tech and high touch allows Edelman Financial Engines to deliver the personal plan and financial confidence that everyone deserves.
For more information, please visit EdelmanFinancialEngines.com.