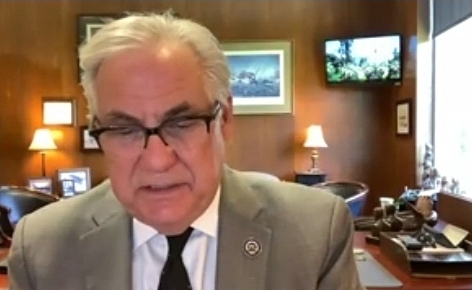 FRESNO, CA (KMJ) – A Valley Assemblyman is calling for independent state audit into the CSU System's handling of sexual harassment investigations.
Republican Assemblyman Jim Patterson says the state auditor needs to uncover what happened at Fresno State in what Patterson says are numerous Title IV violations at Fresno State University involving the former Vice President of Student Affairs, Frank Lamas.
"Decisions coming directly out of the CSU Chancellor's office allowed Fresno State to give Frank Lamas a $260,000 pay off, a lifetime achievement award and a letter of recommendation," said Assemblyman Patterson.
USA Today released a report slamming Dr. Joseph Castro for the way he handled allegations brought against Lamas. In 2019, while Castro was still the University's President, at least 12 complaints were filed against Lamas. They accused the administrator of touching women inappropriately, making sexist remarks, and retaliating against employees. The report says Castro quietly paid Lamas to leave Fresno State, giving him a full year's salary and agreeing to help him find work elsewhere.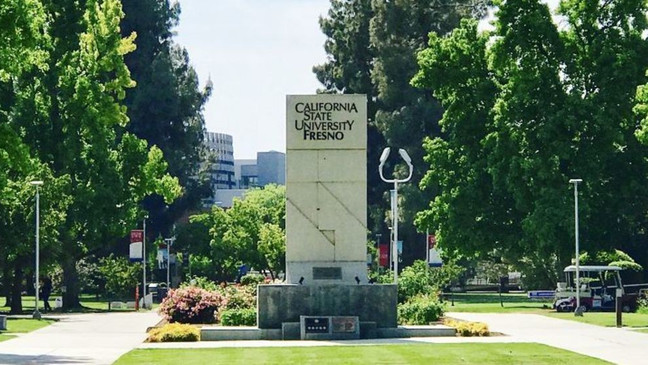 Dr. Castro released a statement on Thursday, Feb. 3, 2022: "I apologize to anyone in the Fresno State Community who was impacted by Dr. Lamas' behavior. I recognize how difficult this entire process was especially those who were individually impacted by his actions."
"I want the audit to incorporate the entire system. We think the auditor can choose 3 or 4 campuses to do an audit to see if this is specific to the system or if it has to do with the individual campuses," said Patterson.
"We need a rigorous investigation by the state auditor, to uncover what happened at Fresno State, what may be going on at other universities like San Jose State, and how we can ensure something like this does not happen again. The audit findings will be comprehensive and will be made public."

-Republican Assemblyman Jim Patterson
Patterson says he hopes the CSU Chancellors office will support this audit request.
Patterson said; "The fact that this arrangement was approved at the highest level within the CSU system tells me significant changes need to be made to protect CSU students and employees from this kind of high-level harassment."
Listen to the reports by KMJ's Liz Kern.