FRESNO, Calif. (KMJ/FOX26) — On Tuesday, Jan. 25, Fresno families will receive 450 healthy, fun, and family-friendly 'Pass the Love' meal kits at the Fresno Center for Partnership for a Healthier America's (PHA) 'Pass the Love w/ Waffles + Mochi' campaign against food insecurity in Fresno and cities across the country.
The distribution taking place at 2:30 p.m. at The Fresno Center, located at 4879 E Kings Canyon Rd. at Chestnut Ave. in Fresno.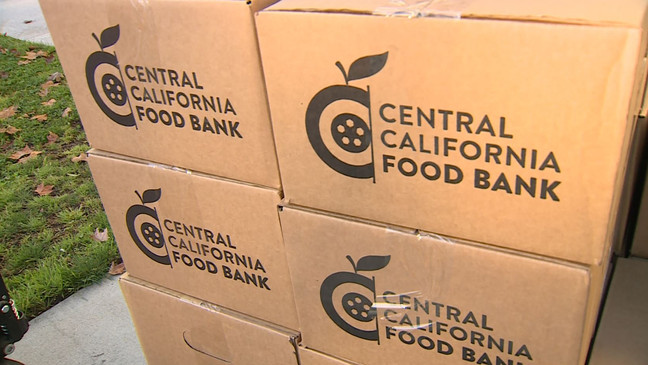 The food distribution is thanks to the partnership for a healthier America and Michelle Obama's Pass the Love with Waffles + Mochi campaign.
Alongside local partners the Central California Food Bank and the Fresno Center, and in collaboration with PHA Honorary Chair Michelle Obama and Higher Ground Productions, the 'Pass the Love' campaign will deliver 120,000 healthy meals to 2,500 Fresno families facing food insecurity over four weeks.
Sourced and assembled by Genuine Foods, 'Pass the Love' meal kits – which contain more than 10 servings per kit – include recipes and ingredients inspired by the new Netflix series, Waffles + Mochi, and aim to encourage more affordable, at-home cooking and shift the food culture through the kits.
The recipes that will be included in the box are Broccoli Soup with Parmesan Flatbreads, Mushroom Pesto Pasta, and Veggieful Enchiladas.
by Stephen Hawkins/KMPH FOX26