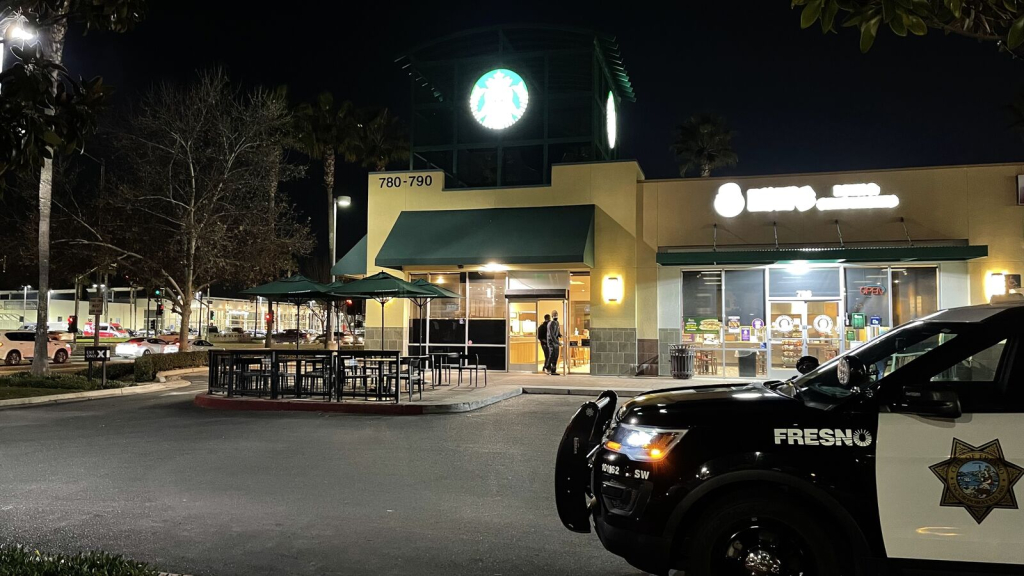 (KMJ) – Fresno Police say a 43-year-old man continues to recover after he was stabbed by a man who tried to steal his backpack.
Officers were called to the Starbucks at Herndon and Palm Wednesday night after the victim walked in suffering from a stab wound.
He told officers a man wearing all black clothing tried to steal his backpack by Walmart at Herndon and Ingram. The victim then gave chase. And, when he caught the suspect, the two fought, with the man stabbing the victim. He was taken eventually to Community Regional Medical Center for treatment.
Now Fresno Police are looking through surveillance video to better identify the suspect. And they ask anyone who witnessed this attack to call Valley Crime Stoppers at 498-STOP.