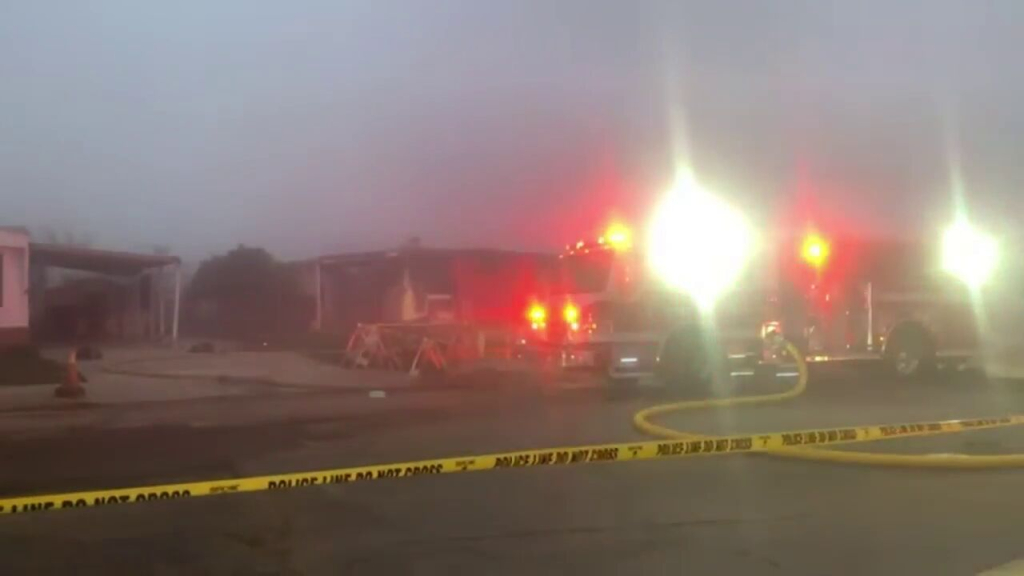 VISALIA, Calif. (KMJ/FOX26) — One person was killed in an early morning mobile home fire in Tulare on Thursday.
A patrol officer with the Tulare Police Department was driving by the mobile home park N. E Street and W. Pleasant Ave. in Tulare around 6:20 a.m. when he noticed a vehicle with its doors and trunk open.
The vehicle was parked under a carport of one of the mobile homes in the park.
The officer stopped to investigate and noted that it appeared to have been rummaged through.
While checking the vehicle he saw smoke coming from within the same mobile home and shortly after heard someone screaming inside.
The officer forced the door open but the mobile home was fully engulfed in flames.
He notified dispatch and the Tulare Fire Department responded to put out the fire.
Firefighters were able to keep the fire from spreading to other neighboring mobile homes.
Fire crews located the body of a 74-year-old woman inside the mobile home.
The name of the victim has not been released at this time.
The Tulare Police Department is working with the Tulare Fire Department to determine how the fire started and whether or not the fire was accidental or the result of a criminal act.
by Stephen Hawkins/KMPH FOX26
Listen to the report by KMJ's Liz Kern.