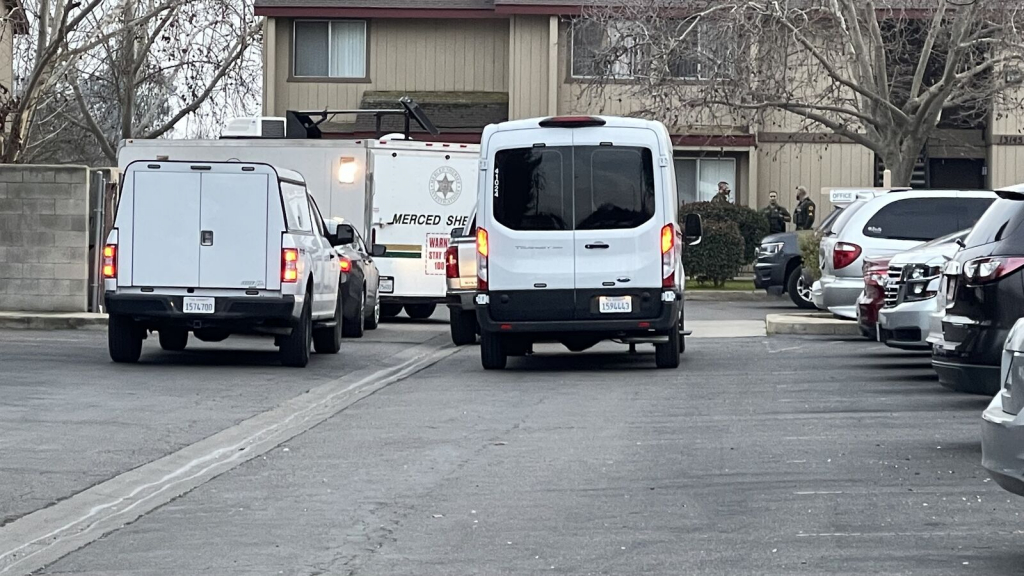 (KMJ) – Three children, all under the age of eight, are found dead inside an apartment complex in Le Grand Wednesday afternoon.
The Merced County Sheriff's Office says deputies were called to the Le Grand Apartments located in the 13000 block of Brice Street around 2:10 p.m.
"When we got here, we had reports that a gentleman was asking for help or yelling for help," said Merced County Sheriff's Public Information Officer Daryl Allen to our news partner KMPH Fox 26.
Deputies say they then found the three young children dead and a woman suffering from a self-inflicted wound.
The Merced Count Sheriff's Office says her injury was life-threatening and she was rushed to a hospital in Modesto.
The relationship between the woman and the children found inside the apartment has yet to be released. And the Sheriff's Office says this incident remains under investigation.