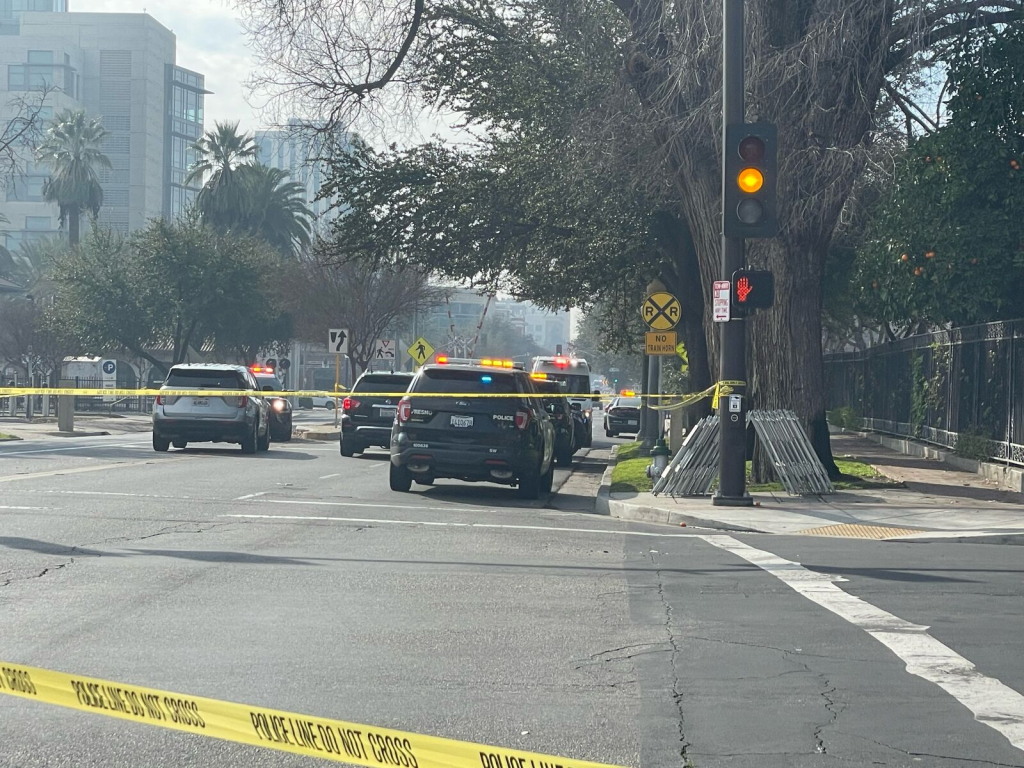 UPDATE: Friday, Jan 14, 2020 The Fresno Police Department has identified the man as 34-year-old Edgar Morfin Mendoza.
UPDATE: A man was shot and killed by Fresno police officers Thursday afternoon.
It started around noon at the Meux Home in downtown Fresno.
Fresno Police Chief Paco Balderrama said a call came in about a suspicious person possibly armed with a knife.
The caller said the man was pacing outside the museum, which is closed until Feb. 4th.
When the police arrived they saw broken windows to the museum and the man was inside.
The chief says the officers gave the man orders to comply but he just yelled and cursed at them.
He says they tried to use a Taser on the man but he pulled the prongs out, reached for some type of weapon, and lunged at them forcing them both to open fire.
ORIGINAL STORY:
FRESNO, Calif. (KMJ/FOX26) — There is a heavy police presence at Tulare and R Streets in downtown Fresno Thursday afternoon.
This site is near the Amtrak Station and Fresno City Hall.
Police got a call of a person with a knife and when they arrived, something happened that led to shots being fired.
A police helicopter is flying overhead announcing anyone inside the Meux Home to come out and meet with officers.
The Meux Home is a museum located at 1007 R St.
The website says the home is closed for cleaning and won't reopen until Feb. 4, 2022.
A nearby school Jefferson Elementary was notified of police activity, but is not on lockdown.
It's unknown at this time if anyone was injured.
KMJ's News Partner FOX26 News has a crew on the scene and we are waiting for an update.
by Stephen Hawkins/KMPH FOX26