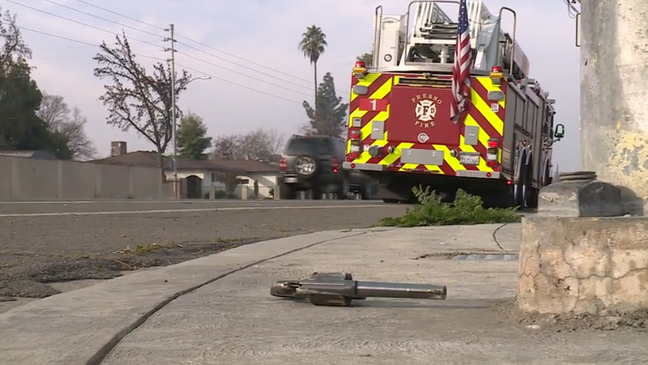 FRESNO, Calif. (KMJ/FOX26) — A loaded gun was found on Gettysburg Ave. in Fresno Thursday morning.
The Fresno Fire Department's Ladder 11 crew was driving on Gettysburg Ave. east of Maple Ave. around 9:00 a.m. when the driver of the fire truck saw what he thought was a handgun lying in the road.
The driver stopped and the fire crews confirmed it was a loaded revolver in the road right in front of Vineland Elementary School.
They removed the gun from the road and set it on the sidewalk, and called the Fresno Police Department.
Police arrived and secured the weapon.
Fresno Police Department forensics will try to identify the owner of the weapon.
by Stephen Hawkins/KMPH FOX26
Listen to the report by KMJ's Liz Kern.