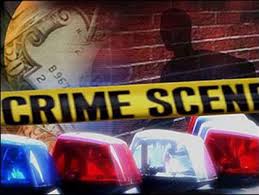 TULARE, CA (KMJ) – A woman says she was robbed and pistol whipped at the Tulare Outlet Mall.
At approximately 8:50 AM, on December 29, 2021, Tulare Police Dispatchers received a report of an armed robbery that had just occurred.
Tulare Police officers responded and contacted two elderly females who advised that they had just been robbed at gunpoint.
One of them said that she was "pistol whipped" by one of the armed men after they took her wallet containing her money and credit cards.
The other was knocked to the ground during the confrontation.
The three suspects were in a white 4-door sedan with Oregon plates when they approached the victims.
All three suspects were wearing masks at the time of the incident however at least one of them is believed to be Hispanic.
The incident occurred as the victims were walking near the Galaxy Theatre at the north end of the mall.
Anyone with information regarding this incident is urged to contact the Tulare Police Department. Days, Nights and Weekends at (559) 684-4290. Anonymously 24-hours a day (559) 685-2300 Ext: 4445. Online at https://www.tipsoft.com/index.aspx?P=WebTips