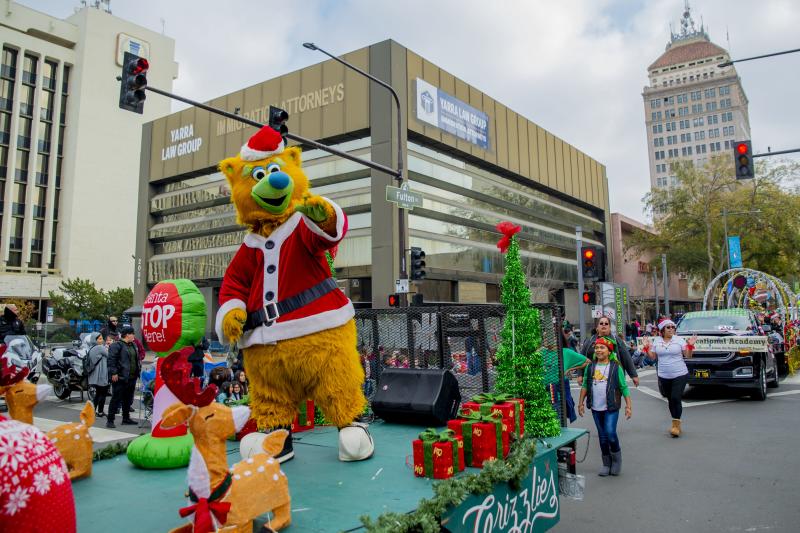 FRESNO, CA (KMJ) – The 92nd Annual Downtown Fresno Christmas Parade will begin at 1:00pm on December 11th.
This years Christmas Parade is set to begin this weekend on Fulton Street from Inyo St. to Calaveras St.
The parade's theme this year is Christmas movies.
Participants are encouraged to create their floats inspired by their favorite Christmas movies from the Nightmare Before Christmas to Home Alone to celebrate the holiday joy in Downtown Fresno.
Following the Parade at 5pm, the first ceremonial Christmas Tree Lighting takes place at Mariposa Plaza.
The plaza will feature local coffee and dessert vendors, craft vendors, and a photo booth with Mr. and Mrs. Claus.
The event is hosted by Downtown Fresno Partnership as a way to unite the greater Fresno community in the holiday spirit in Downtown Fresno.

More information can be found on Downtown Fresno Partnership's website HERE
Listen to the report by KMJ's Liz Kern.