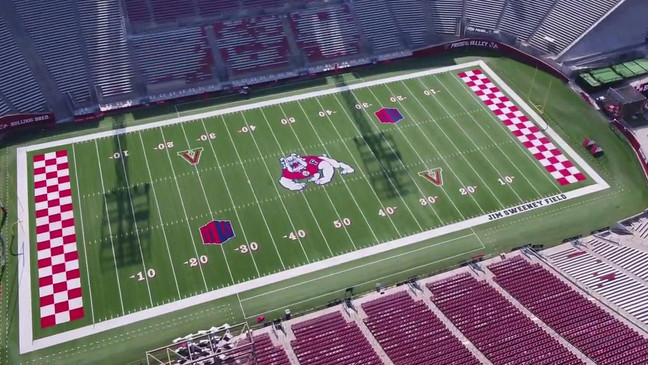 FRESNO, Calif. (KMJ/FOX26) — It's been a busy week for Fresno State football.
First, the Bulldogs won the final regular-season game on Thanksgiving, beating the San Jose State Spartans 40-9.
The Bulldogs needed a win by Boise State to advance to the MWC Championship game but the Broncos came up short Friday against San Jose Aztecs.
Then on Monday, Bulldogs Head Coach Kalen DeBoer took the coaching job with the University of Washington after just two seasons in Fresno.
On Tuesday, Bulldogs QB Jake Haener entered the transfer portal, potentially to join DeBoer at Washington.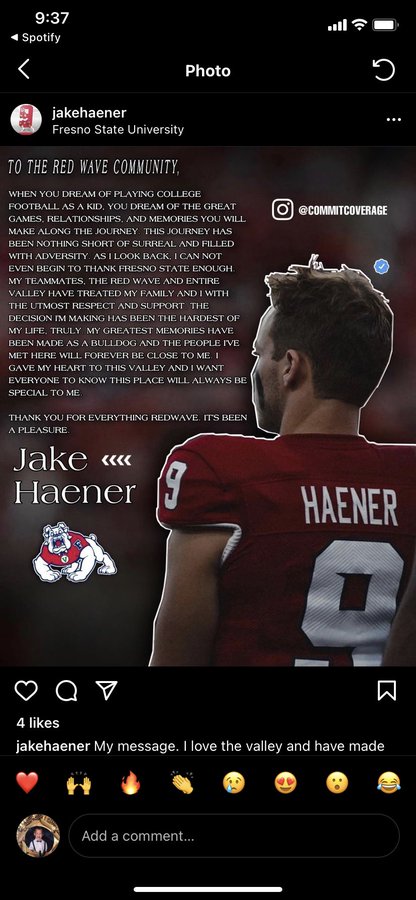 But wait, there's more!
Our News Partner FOX26 Sports has learned that Clovis West grad and now former Nebraska quarterback Adrian Martinez also hit the transfer portal and may be coming back to Fresno.
What a week!
by Stephen Hawkins/KMPH FOX26