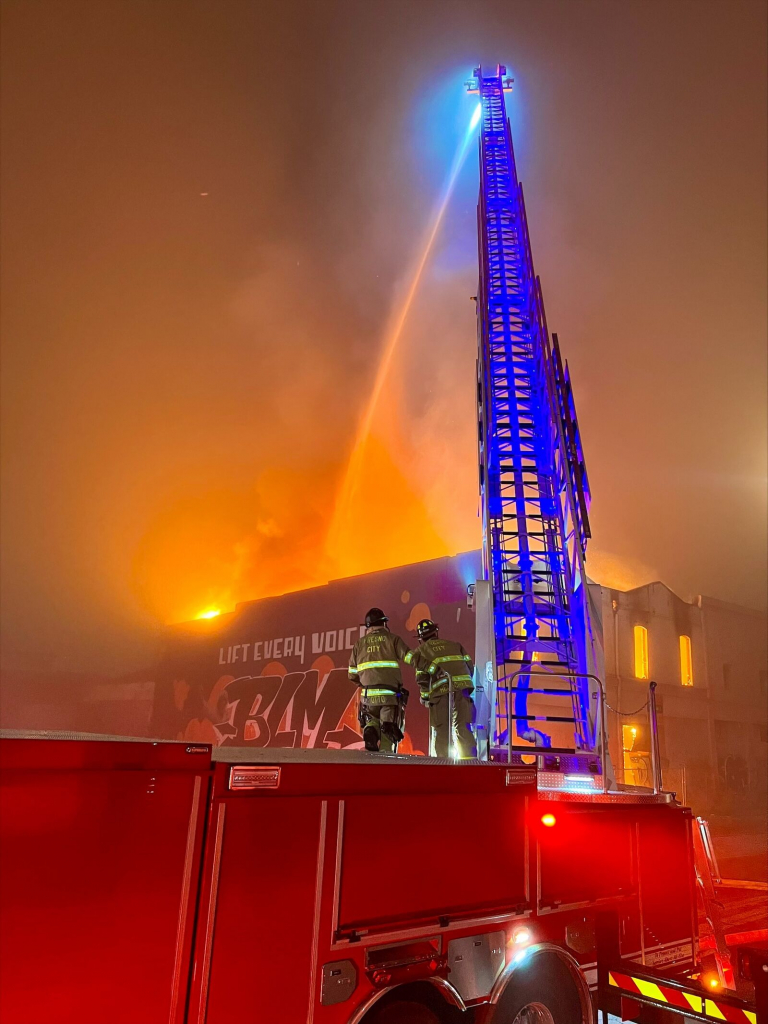 (KMJ) – Fresno Fire crews were called to a vacant downtown commercial building Tuesday morning for reports of flames pouring out of its roof.
Units arrived around 4 a.m. at the building on Inyo and H Streets near Chukchansi Park. Fresno Fire, which has use this building for training in the past, said it has seen a lot of homeless activity in the past. And investigators believe this blaze may have started as a warming fire.
Due to a risk of collapse, Fresno Fire could not get into the building. Instead, crews closed off near-by roads as a precaution. Fresno Fire adds this vacant commercial structure is due to be demolished.
No injuries were reported in this blaze.