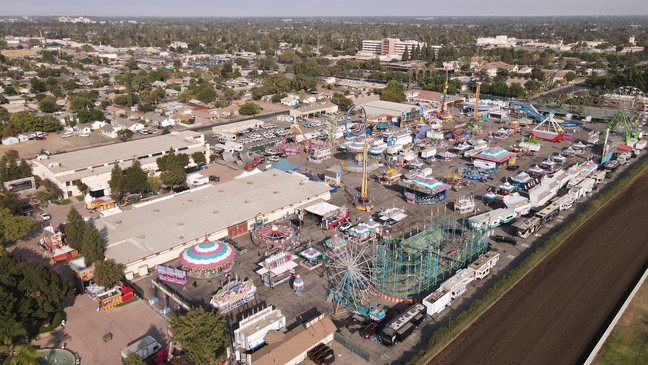 FRESNO Calif, (KMJ/FOX26) — The Big Fresno Fair announced Wednesday night's concert by Midland has been canceled.
The band notified the fair late Tuesday night that they had to back out of the show due to positive COVID-19 cases among the band's touring crew.
Concert tickets for the Midland show will be automatically refunded for those who purchased online or by phone with a credit card. Please allow five business days for the refund to show on your credit card.
Anyone who purchased with cash at the Fair's ticket box office will need to bring their tickets to the Fair's Administration Ticket Box Office the week of October 18 for their refund.
"We are sad to announce that we have to reschedule Wednesday's show in Fresno, CA – even though we are a fully vaccinated tour, we had a positive test in our touring entity," said the band in a statement. "In an effort to keep our band, crew, fans, and families safe, we are following a strict testing protocol and won't be cleared to be back on the road in time for this performance."
"We are incredibly disappointed to have Midland cancel their show at our Fair tonight as they were our top-selling concert and we know many from our community were looking forward to seeing them perform live for the first time ever in Fresno. However, the health and safety of all is the top priority and we respect their decision. We sincerely apologize for the inconvenience to our Fairgoers and hope you all will still join us for a great night at the 2021 Big Fresno Fair," said Lauri King, Deputy Manager II, The Big Fresno Fair.
Click here for more information.
by Stephen Hawkins/KMPH FOX 26