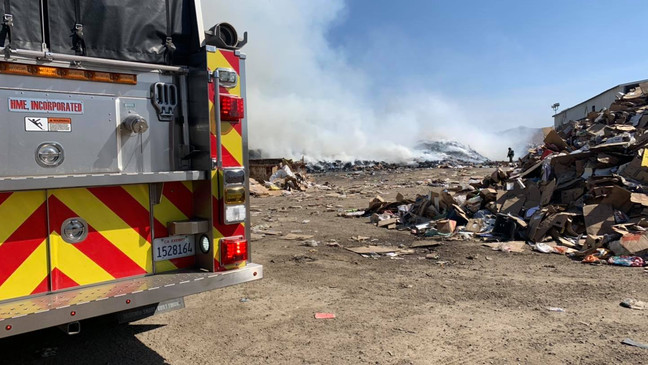 OROSI, Calif. (KMJ/FOX26) — A fire broke out Tuesday afternoon at the Pena Recycle Plant at 12084 Avenue 408 in Orosi.
Both Tulare County Fire and Orange Cove Fire are battling the recycle fire and working with Pena staffers to prevent any spreading from happening.
Tulare County Fire Department says no injuries have been reported and the cause of the fire remains under investigation.
-by Peter Lopez /KMPH FOX 26