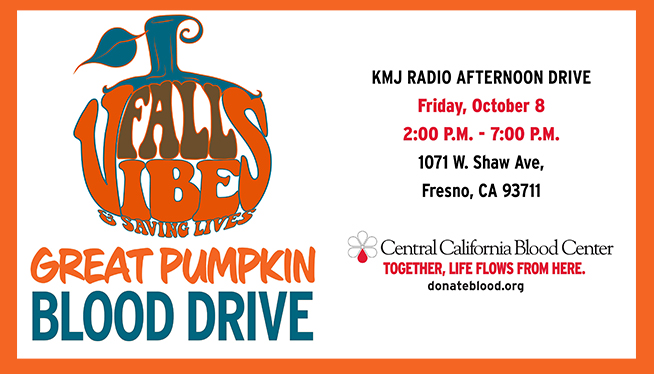 The Afternoon Drive with Philip and Skip are hosting the Great Pumpkin Blood Drive and you're invited on Friday, October 8th from 2-7pm in the Radio City parking lot at the Southwest corner of Palm and Shaw.
Due to COVID-19 protocol and to plan a smooth event, we are asking donors to pre-register using the link below.
Walk-ins will be accepted, but registered for an appointment will help limit your potential wait time.
Donating is incredibly safe and absolutely lifesaving. Please sign up and encourage your eligible friends and family to join you.