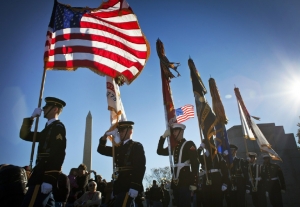 People are eager to get out of their homes for Memorial Day weekend but may not know where they're allowed to go.
As Fresno County begins to re-open businesses in the area, parks and recreation spots are starting to do the same.
Here is a break down of different activities that will open up for this weekend:
Fresno County
Shaver lake is still off-limits Memorial Day Weekend.
Millerton Lake will now be open 6 a.m. to 8 p.m, offer day-use parking, a boat launch, and limited marina access
Officials with Fresno County Parks say all twelve parks will be open but will only allow up to 50% capacity.
The Parks Department says people can expect lines to get in and may have to wait.
Tulare County
Balch Park is reopening on Friday but overnight camping is still not allowed.
People can still hike and fish but people are encouraged to bring their own hand sanitizer and water to drink.
Spring hours will last until May 31: Monday through Friday (8 a.m.-5 p.m.) and Saturday and Sunday (8 a.m. – 7 p.m.). Summer hours begin June 1, with day-use being 8 a.m. – 8 p.m., Monday through Sunday.
Merced County
Local resident access to Mcclure and Mcswain lakes has expanded to Turlock, Denair, Hughson, Hickman, Waterford, and Oakdale.
Local residents are considered to be the following:
Those from Mariposa County.
Those within 10 miles of the lakes as well as residents around Coulterville and La Grange.
Those from the Eastern Merced County communities of Snelling, Planada, Le Grand, Merced, Atwater, Winton, Cressey, Ballico and Livingston.
People can also get their boats out on the water.
Anyone with an RV, motorhome, or trailer that has self-contained restrooms can camp but tent camping is not allowed.
Bagby and Horseshoe Bend Recreation areas are back open.
UPDATE: In Los Banos, the San Luis Reservoir park is open from 6 a.m. to 8 p.m. with day-use parking and boat launches.
Madera County
Dine-in restaurants, retail stores, and outdoor museums could open up as early as Friday.
The Madera Drive-In will start playing movies; people can buy tickets before the show by calling (559) 673-5381
A full list of state parks and when they will reopen can be found here.